Quick Note: Train Host Program

TrainRiders/NE Train Hosts serve as goodwill ambassadors onboard the Downeaster to assist passengers with information; assist train crews in duties as requested by them; and promote rail safety.
As a volunteer, you'll travel between Maine and Boston conversing with passengers along the way.

Click on "Host Program" in the above menu for more information.

Press Herald Portrays the Man Behind the Downeaster - Wayne Davis
Details

Written by TRN Webmaster

TRN Webmaster

Published: 22 October 2012

22 October 2012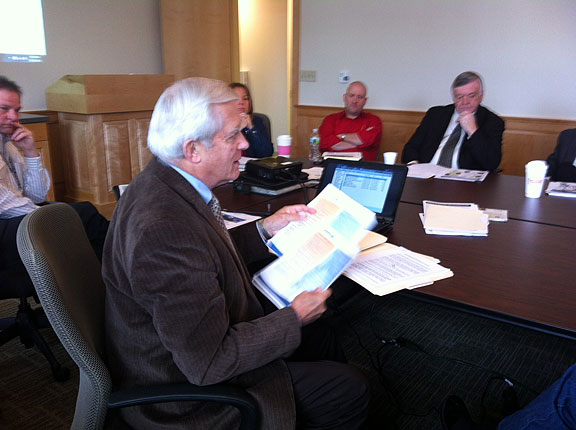 When it comes to superlatives, our chairman - Wayne Davis - finds it hard to find that horn to toot regarding his accomplishments. Fortunately, there are others who know of his extraordinary vision and are willing and able to 'blow that horn' over how he transformed public transportation along the Brunswick-Boston corridor (That 'corridor' will be expanded by another 30 miles to Brunswick on November 1st).
Tom Bell's excellent article, quoting past and present public officials, is a fitting tribute to Wayne who delivered the Downeaster to a public yearning to use Amtrak as their second car. It can be read in the Portland Press Herald. {jcomments on}