Quick Note: Train Host Program

TrainRiders/NE Train Hosts serve as goodwill ambassadors onboard the Downeaster to assist passengers with information; assist train crews in duties as requested by them; and promote rail safety.
As a volunteer, you'll travel between Maine and Boston conversing with passengers along the way.

Click on "Host Program" in the above menu for more information.

Maine DOT's Passenger Rail Advisory Council Hears TrainRiders/NE's Proposal for Direct Service from Maine to NYC
Details

Written by TRN Webmaster

TRN Webmaster

Published: 25 June 2015

25 June 2015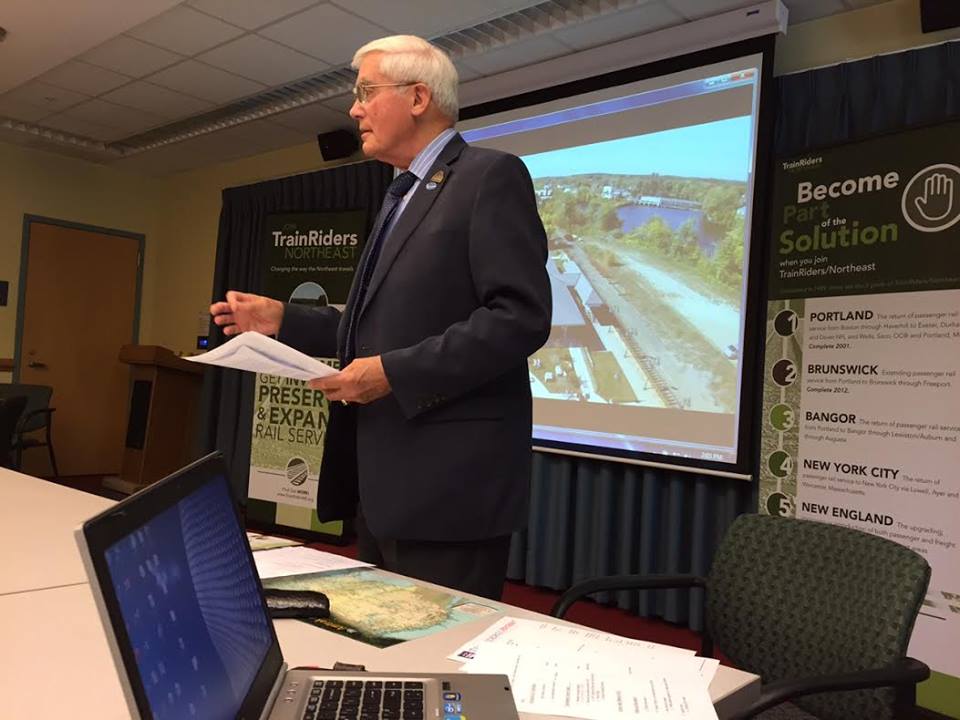 Chairman Wayne Davis and Vice Chair Andy Hyland briefed the DOT's Passenger Rail Advisory Council yesterday in Augusta on TRN's vision of direct service from Maine to New York City. The Downeaster would go as far as Worcester - connecting passengers to existing Amtrak service there. The proposal would require the upgrade of existing tracks from Lowell to Worcester. From Worcester, passengers would continue on to Springfield, Hartford, New Haven and then NYC.
This would eliminate the awkward transfer in Boston from North to South Station - a daunting journey for many southbound passengers. It would also bring many new tourists and business folk to Maine from the Big Apple and the major cities of central New England. The proposal was generally well received.