News Brief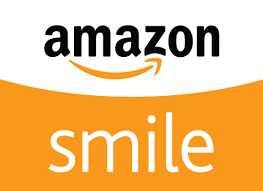 Just in Time for Christmas shopping...You can now donate to TrainRiders/NE by enrolling in the SMILE program at Amazon. For every eligible purchase you make, we'll receive .5% of your purchase price. Go here for more information and after signing up, search for "trainriders northeast" and select it as your preferred non-profit. It costs you nothing but will benefit New England's premier passenger rail advocacy organization. We thank you for your support.
"Happy New Year" from Wayne Davis
Details

Written by TRN Webmaster

TRN Webmaster

Published: 28 December 2012

28 December 2012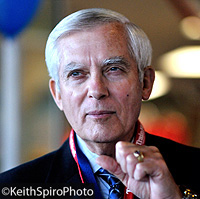 While wandering through the Maine Mall looking for last minute gift inspirations – listening to the music and being crushed by the crowds, I had a flashback. I'd just entered the central crossing at the mall and for an instant I could picture our RailVision political action committee tables and chairs and the many volunteers collecting signatures for our Passenger Rail Service Act.
Some of you remember those days as I do – 10 hour days, 7 days a week from mid-November of 1990 through mid February of 1991. What a dedicated and hardworking group we were – and such enthusiasm! Dragging in our own chairs and tables each day up and over massive snow banks - featuring 150 clipboards for town registrations – setting up and taking down…but we did collect close to 90 thousand signatures and began a process that has forever changed the way we travel in this region.
Shortly after that I realized that the sounds of train whistles and bells were not just in my mind - they were coming from a huge model railroad display set up in the middle of the crossing, featuring trains of all kinds from different periods in history. The one that caught my eye, however, was an oversize model train – an exact replica of our Downeaster Amtrak Train – how appropriate! Made me misty-eyed for a moment remembering.
Having said all that, I really started this message to not only wish a Happy New Year to the TNE Board of Directors, members, friends and the passengers who use the Downeaster service frequently, but also to offer a very special "thank you" to the hardworking folks at NNEPRA led by their Executive Director, Patricia Quinn. They are the ones who manage the day-to-day operation of the Downeaster. Their top notch management of the service together with the conscientious and courteous service provided by the Amtrak crews, continue to be among the most important reasons that our Downeaster remains one of Amtrak's most successful trains.
So thank you Ed, Don, Jan, Betsey, Mike, Ellen, Bob and Bob, Andy, Ben, Bill, Robert, Jim, Christopher, Stephen, Eva, Paula, Fred and Bruce for continuing to work to complete our remaining goals first set out in 1989.
We've created America's Favorite Train that's just celebrated its 11th Anniversary and the completion of our original goal to extend service to Freeport and Brunswick. Since the Brunswick inaugural on November 1st, the Downeaster has stunned everyone by carrying twice the passengers daily than were originally forecast. However, there's still much to do and services to expand, so stick with us. And, oh - Happy New Year and Seasons Greetings to all of us.