News Brief

Memories...TrainRiders/NE Chairman Wayne Davis looks back on
the Downeaster's Year-of-Success. Yes, it was a very good year!
Go here.
Legislative Alert : L.D. 28 - A Wolf in Sheep's Clothing
Details

Written by Wayne E. Davis (Board, Chairman)

Wayne E. Davis (Board, Chairman)

Published: 26 January 2013

26 January 2013

Just when things are going so well for our greatest accomplishment, Amtrak's Downeaster service; along comes L.D. 28, "An Act to Reduce Air Pollution from Trains". This whacky bill has just been introduced into the Maine Legislature. No matter what metaphor you may use, wolf in sheep's clothing, or Trojan horse, this bill is dangerous and misleading.
On its surface, it's an attempt to reduce air pollution by prohibiting: (a) the operation of diesel-powered locomotives in a manner that "causes or contributes to air Pollution" in Maine; and (b) the "foreseeably unnecessary" idling of a locomotive for more than 30 minutes, unless the idling is essential to the proper repair of the locomotive and does not contribute to air pollution in Maine. In reality, if enforceable, it would end rail service in Maine.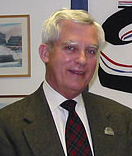 Any running of a locomotive produces some air pollution. Thus, either part of this bill would seem to end rail service in Maine. It is well known that diesel fuel needs to be kept at 40° F or more, or it congeals to the point where it becomes unusable. As a result, unless kept indoors, locomotives need to continue idling during cold weather in order to keep their fuel warm. Limiting idling would limit rail service to days on which the temperature was never less than 40°, eliminating rail service in Maine for at least half the year.
Although worded as an environmental measure, the real reasons for the bill are complaints from a few area citizens of idling engines for the Downeaster service at the new Brunswick station. The train arriving in Brunswick at 12:30 pm does not leave again until 5:55 pm and, at least during this time of year, must remain idling during most of that layover period. While this idling time may be reduced a bit once electrical connections are added at a new track to be installed by NNEPRA, though idling time will be reduced, it will not be eliminated until a layover facility is constructed which would allow locomotives to be kept indoors while laying over in Brunswick. Thus, the part of the bill regulating idling would make Downeaster service seasonal at best until the indoor facility is constructed.
One more striking feature of this bill are its sponsors and co-sponsors, who consist of Senator Gerzofsky of Cumberland County, and Senators Collins of York, Craven of Androscoggin, Dutremble of York, Haskell of Cumberland, Hill of York, Mazurek of Knox and representatives Dion of Portland, Gideon of Freeport, and Priest of Brunswick. Many of these legislators have been strong supporters of the Downeaster service. We can only assume that they agreed to sign on to this bill because of a misunderstanding of its affects upon that service and, indeed, upon all rail service throughout Maine. We would urge all readers, and particularly those who are constituents of these legislators, to take this opportunity to educate them, as well as other Maine senators and representatives as to the disastrous consequences which would follow from the passage of this proposed legislation.
Having the Legislature micromanage the operation of Downeaster service when it is already being managed superbly by NNEPRA makes about as much sense as Congressional attempts to dictate what food will be served on Amtrak trains.{jcomments on}