The FRA Gives NNEPRA a Green Light to Proceed with the Brunswick Layover Facility
Details

Written by TRN Webmaster

TRN Webmaster

Published: 18 June 2014

18 June 2014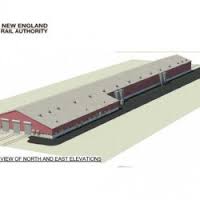 The Federal Railroad Agency, which has jurisdiction over U.S. railroad activities, issued its long-awaited review of the Brunswick Layover Facility's Environmental Assessment provided to the agency by NNEPRA. The FRA issued a FONSI (A Finding of No Significant Impact) which clears the way for construction to begin on the BLF. It will house three train sets just 0.6 miles from the Brunswick Station.
The West Brunswick Neigborhood Coalition had actively opposed the facility's location, along with several state officials, claiming it would have a significant negation impact on their community which is located next to a long-established freight yard. The FRA rejected that conclusion.
TrainRiders/NE Chairman Wayne Davis commented, " We always expected a FONSI because TNE followed the NNEPRA process from the very beginning and NNEPRA did everything by the book so there really couldn't have been any other ruling but a FONSI! Congratulations to NNEPRA's Executive Director Patricia Quinn and her outstanding staff."
The approval of the Brunswick Layover Facility was first reported by John Swinconeck in the Times Record. Here is his reporting.
The Portland Press Herald's headline: Decision for Amtrak is a 'huge' win. Go here.
The FRA statement can be viewed here.