News Brief
NNEPRA reports May ridership missed FY2017 target by 5%, due to loss of approximately 2,500 riders because of weekend curtailments and heat restrictions. May ridership was only 261 passengers below May of last year. FY2017 YTD ridership is 9% ahead of target. When the June numbers come in, FY2017 promises to be a very successful year. 
Legislature's Oversight Committee Will Investigate NNEPRA
Details

Written by TRN Webmaster

TRN Webmaster

Published: 14 March 2015

14 March 2015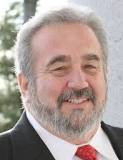 It's now official. The Legislature's Oversight Committee will investigate NNEPRA's management of the Downeaster. But that opening sentence fails to capture the animosity that has now gone public thanks to Senator Stan Gerzofsky. He vehemently opposes the Rail Authority and Executive Director Patricia Quinn; the siting of the proposed Brunswick Layover Facility in a freight yard next to complaining neighbors; and the idling of Amtrak engines.
Chairman Wayne Davis of TrainRiders/Northeast suggests the senator's actions are more personal than previously revealed.
More from MPBN:http://news.mpbn.net/post/legislative-watch-dog-panel-probe-agency-oversees-amtrak-downeaster-service
Portland Press Herald editorial calls on Augusta not to turn the investigation into a "witch hunt": http://www.pressherald.com/2015/03/19/our-view-impartial-leadership-key-to-rail-audits-integrity/