News Brief

Memories...TrainRiders/NE Chairman Wayne Davis looks back on
the Downeaster's Year-of-Success. Yes, it was a very good year!
Go here.
Legislative Alert!
Details

Written by TRN Webmaster

TRN Webmaster

Published: 20 July 2015

20 July 2015
A special request to all members and friends of TrainRiders/Northeast - Immediate action requested!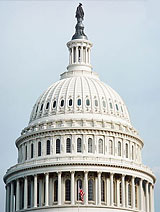 As you read this notice, Congress is contemplating the future of not only Amtrak's Northeast Corridor and what is left of the national rail system (long distance trains), but our most popular Downeaster service is also in the line of fire.

Press articles this past month have already commented on the U.S.House of Representatives vote on the National Transportation Bill - which includes highways as well as train service. Unfortunately, the train portion of the House bill seeks to separate the Northeast Corridor service from the rest of the National System rather than continuing to share revenue throughout the entire system. In addition, there are other sections of the house bill that would increase the cost of state-supported services and ultimately eliminate continued federal support for operations. The House bill also leads to the elimination of food service on all Amtrak trains.

The national advocacy group T4America has joined forces with the National Association of RR Passengers (NARP) as it seeks to support Senate Bill S1626 - The Railroad Reform Enhancement and Efficiency Act that was passed unanimously by the Senate's Transportation, Housing & Urban Development Appropriations Committee on June 25, 2015 and is waiting to be reconciled with the House bill.

John Robert Smith, Chairman of T4America, our keynote speaker for TrainRiders Northeasts Annual Meeting two years ago, has reached out to us to ask our members and friends to sign on to the National Passenger Rail Sign-on Letter immediately
Please use the link provided - and thank you for helping. Without your participation, we fear that Amtrak Passenger Rail Service will be overwhelmed by the actions of the U.S. House of Representatives Transportation Bill.

We hope to see you on our Downeaster service this summer.
Wayne Davis, chairman
TrainRiders/Northeast
The signup link: https://docs.google.com/forms/d/1o6kAUUCb1rwZ4X-uB_Y6ROkBPItflkVFtCE_jjXe78c/viewform