25th Anniversary Annual Meeting 2013 - An Inspiration to Behold!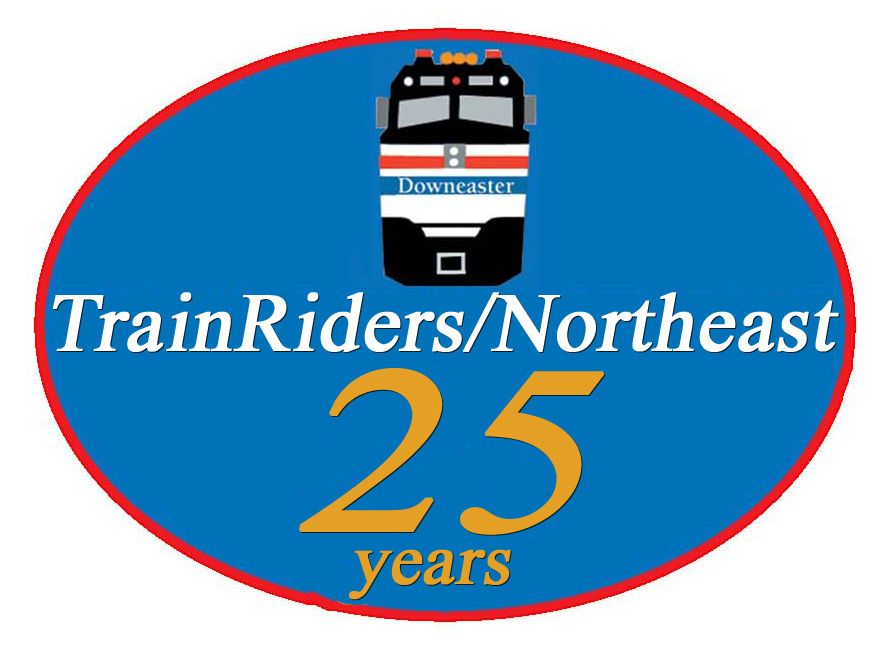 TrainRiders/NE's Annual Meeting is always special - for our members and invited guests. However, this year's event celebrated not just the 25 years of our organization's effort to 'change the way New England travels," but the continued growth of the Downeaster and the relationships developed over the years with our public and private partners. Add to that mix the inspired message delivered by keynote speaker John Robert Smith and a new level of excited commitment to economic development through a growing and dependable national rail system was achieved.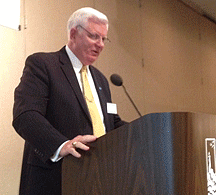 Old friends were welcomed back, starting with Gene Skoropowski, Senior Vice-President of All Aboard Florida, who is managing the development of a privately owned, operated and maintained intercity passenger rail service between South Florida and Central Florida.

David Bernhardt, Maine Commissioner of Transportation, spoke of the importance of the recently passed transportation bond to the state's infrastructure.

Patricia Quinn, Executive Director of NNEPRA (seen with guest speaker John Robert Smith), presented her 'by the numbers' view of Downeaster growth and made the case for the Layover Facility in Brunswick.

David Fink, President of PanAm Railways, spoke of the strong relationship with NNEPRA and offered his unique perspective on how politicians, government appointees and the private sector accomplish their goals.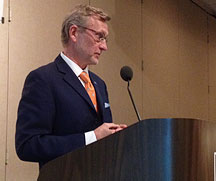 Our keynote speaker was John Robert Smith, Co-Chair of Transportation for America & Smart Growth America. He is past Chairman of the Board of the Amtrak Board of Directors and former mayor of Meridian, Mississippi. As was demonstrated last night, he is also an evangelist - converting the doubtful to the cause of transit-oriented development, having successfully renovated Meridian's historic downtown train station, a project that helped leverage the revitalization of Meridian's downtown. That experience made him a passionate advocate for the power of station renovation projects to link transportation and community revitalization.
His presentation was delivered with the conviction of experience, the zeal of a true-believer and a dash of humor which was enjoyed by all.
It was a spectacular meeting! {jcomments on}