Quick Note: Train Host Program

TrainRiders/NE Train Hosts serve as goodwill ambassadors onboard the Downeaster to assist passengers with information; assist train crews in duties as requested by them; and promote rail safety.
As a volunteer, you'll travel between Maine and Boston conversing with passengers along the way.

Click on "Host Program" in the above menu for more information.

DEP Commissioner Grants Permit to Allow NNEPRA to Proceed with Brunswick Layover Facility!!!
Details

Written by TRN Webmaster

TRN Webmaster

Published: 17 June 2015

17 June 2015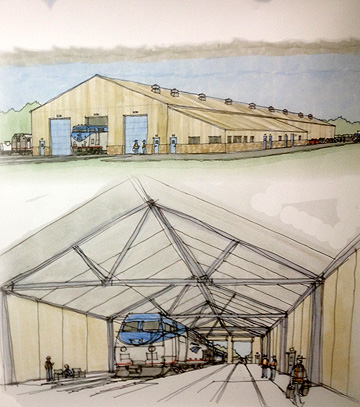 Commissioner Patricia Aho signed the approval letter to NNEPRA today which grants the rail authority its much sought after and frequently delayed Storm Water Runoff permit. There is, as expected, a list of "Special Conditions" that must be met. None seems to be excessively burdensome.
Tom Bell of the Portland Press Herald has written a thorough article on the decision including quotes from opponents who threaten to appeal.
Interested in the details of the decison? Go here.
You can add your comments on our Facebook page: http://www.facebook.com/trainridersnortheast.
NNEPRA has done its work responsibly and professionally. Congratulations.