Quick Note: Train Host Program

TrainRiders/NE Train Hosts serve as goodwill ambassadors onboard the Downeaster to assist passengers with information; assist train crews in duties as requested by them; and promote rail safety.
As a volunteer, you'll travel between Maine and Boston conversing with passengers along the way.

Click on "Host Program" in the above menu for more information.

The BEP Will Hear Opposition's Appeal of the Approved Storm Water Permit
Details

Written by TRN Webmaster

TRN Webmaster

Published: 20 August 2015

20 August 2015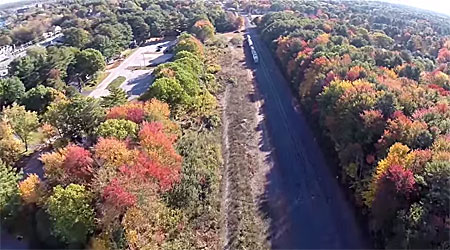 The Board of Environmental Protection has decided to hear the opposition's appeal of the storm water permit granted by the DEP to NNEPRA.
TrainRiders/NE continues to be an 'intervenor' in the case, supporting NNEPRA's effort to construct the Downeaster Layover Facility in the nearby freight yard.
The BLF will allow Downeaster trainsets (3) to enter the barn and shut down their engines, thus significantly reducing noise and other environmental issues. Here's the story from the Press Herald.