News Brief
NNEPRA reports May ridership missed FY2017 target by 5%, due to loss of approximately 2,500 riders because of weekend curtailments and heat restrictions. May ridership was only 261 passengers below May of last year. FY2017 YTD ridership is 9% ahead of target. When the June numbers come in, FY2017 promises to be a very successful year. 
The BEP Will Hear Opposition's Appeal of the Approved Storm Water Permit
Details

Written by TRN Webmaster

TRN Webmaster

Published: 20 August 2015

20 August 2015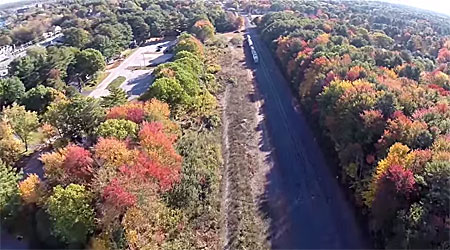 The Board of Environmental Protection has decided to hear the opposition's appeal of the storm water permit granted by the DEP to NNEPRA.
TrainRiders/NE continues to be an 'intervenor' in the case, supporting NNEPRA's effort to construct the Downeaster Layover Facility in the nearby freight yard.
The BLF will allow Downeaster trainsets (3) to enter the barn and shut down their engines, thus significantly reducing noise and other environmental issues. Here's the story from the Press Herald.