News Brief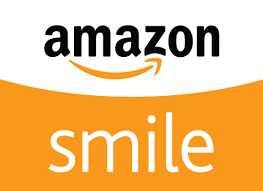 Just in Time for Christmas shopping...You can now donate to TrainRiders/NE by enrolling in the SMILE program at Amazon. For every eligible purchase you make, we'll receive .5% of your purchase price. Go here for more information and after signing up, search for "trainriders northeast" and select it as your preferred non-profit. It costs you nothing but will benefit New England's premier passenger rail advocacy organization. We thank you for your support.
Downeaster Ridership Continues Its Upward Climb!
NNEPRA Board Meeting - Downeaster Performance Report
Actual August, 2011 - 50,825
Actual August, 2010 - 48,841
FY2012 Year to date - 101,904
FY2011 Year to date - 96,014
August 2011 City Pair Ridership
Portland-Boston 16,459 or 32% of total
Exeter- Boston 7,016 or 14% of total
Durham-Boston 2,457 or 5% of total
Wells-Boston 5,583 or 11% of total
Saco-Boston 3,576 or 7% of total
Dover-Boston 3,859 or 8% of total
Haverhill-Boston 1,975 or 4% of total
Boston-OOBeach 2,607 or 5% of total
On Time Performance overall = 43.40% The tragic North Berwick accident reduced speed to 10 mph for several miles for several weeks.
Downeaster Extension
Nearly all the CWR has been installed
Welding is underway - 128 welds out of 300 or so have been done to date will continue as weather permits
31,300 ties are being replaced - began Sept 20th - will finish this year - 8000 installed to date - (12 to 15 hundred per day is possible)
Lowlevel portion of Freeport platforms concrete poured, High Level pilings installed. 36 crossings between Portland and Brunswick - 23 completed
23 culvert replacements underway - 9 done to date and 2 of 3 original stone arch supports are being restored. Will work as weather permits and finish next spring
AND Startup of service to Freeport and Brunswick projected for November 2012