Gov Lynch Vetos Bill to Eliminate NH Transit Authority
Details

Written by TRN Webmaster

TRN Webmaster

Parent Category: State News State News

Published: 16 June 2011

16 June 2011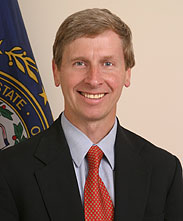 The governor of NH, John Lynch, has vetoed a bill that would have shut down the NH Transit Authority. Although both houses of the state legislature approved the bill, a "No" from the governor stopped this effort in its tracks.
The NH Transit Authority cost the state nothing and was an all-volunteer organization. New Hampshire had received a federal grant to study passenger rail between Boston and Concord serving Nashua, Merrimack, Manchester and Concord.
TrainRiders/NE opposed the legislation as had many public interest groups in New Hampshire. Article from the Boston Globe.