NH Members - Contact Your Senators in Concord
Details

Written by TRN Webmaster

TRN Webmaster

Parent Category: State News State News

Published: 23 June 2011

23 June 2011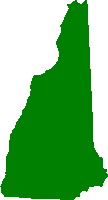 We encourage TRN NH members to contact their Senators to sustain Gov. Lynch's veto of HB 218 which would derail (kill) the NH Rail Transit Authority.

Content suggestions from several of members include these points:
Sustaining the governor's veto of HB 218 demonstrates NH's continued commitment to creative approaches to rail improvement
The NHRTA will be critical in working on bipartisan efforts at the national level to enhance public-private partnerships in rail
Our neighboring states have successful authorities
The success of the Downeaster is managed by Maine's rail authority (NNEPRA)

You can go to the NH Senate's website for postal/email addresses along with phone numbers.