News Brief
NNEPRA reports May ridership missed FY2017 target by 5%, due to loss of approximately 2,500 riders because of weekend curtailments and heat restrictions. May ridership was only 261 passengers below May of last year. FY2017 YTD ridership is 9% ahead of target. When the June numbers come in, FY2017 promises to be a very successful year. 
Vermont Rail Lines Severely Damaged by Irene
Details

Written by TRN Webmaster

TRN Webmaster

Parent Category: State News State News

Published: 06 September 2011

06 September 2011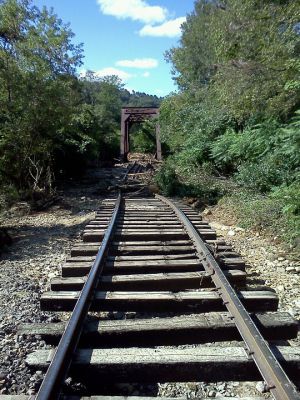 TrainRiders/NE Board Member Christopher Parker reports that "Irene" dealt Vermont's rail lines a heavy blow. The people, towns and infrastructure of the Green Mountain state haven't see this amount of destruction since 1927.
Christopher adds that every rail line in the state suffered damage that interrupted service and now requires extensive repairs (picture from Vermont Rail Action website).