Quick Note: Train Host Program

TrainRiders/NE Train Hosts serve as goodwill ambassadors onboard the Downeaster to assist passengers with information; assist train crews in duties as requested by them; and promote rail safety.
As a volunteer, you'll travel between Maine and Boston conversing with passengers along the way.

Click on "Host Program" in the above menu for more information.

Vermont Rail Lines Severely Damaged by Irene
Details

Written by TRN Webmaster

TRN Webmaster

Parent Category: State News State News

Published: 06 September 2011

06 September 2011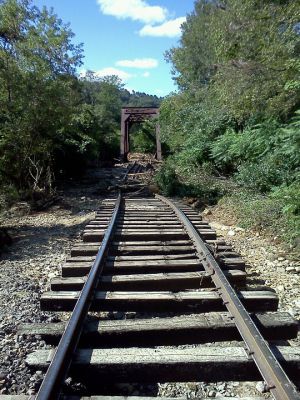 TrainRiders/NE Board Member Christopher Parker reports that "Irene" dealt Vermont's rail lines a heavy blow. The people, towns and infrastructure of the Green Mountain state haven't see this amount of destruction since 1927.
Christopher adds that every rail line in the state suffered damage that interrupted service and now requires extensive repairs (picture from Vermont Rail Action website).