News Brief

Memories...TrainRiders/NE Chairman Wayne Davis looks back on
the Downeaster's Year-of-Success. Yes, it was a very good year!
Go here.
President Signs 3-Month Extension of Transportation Bill
Details

Written by TRN Webmaster

TRN Webmaster

Published: 03 April 2012

03 April 2012
UPDATE:
The president has signed a three-month extension of the transportation bill. The Republican-led House refused to hold a vote on the Senate version (detailed below). Funding for the Downeaster, Amtrak and other transportation projects remains intact until June 30th. More information at Politico.com.
EARLIER:
The US Senate, by a bi-partisan vote of 74-22 in mid-March, passed a two-year $109 billion surface transportation authorization bill which maintains the ability of Maine to continue to use CMAQ funds (around $6 million) to support a large portion of the Downeaster's operating budget.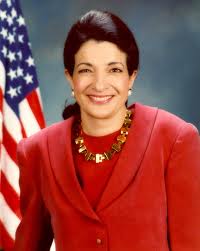 Senator Olympia Snowe succeeded in adding an amendment to the bill which authorized the continued use of those funds for state-operated railroads. She was justifiably proud of her accomplishment:
"I am incredibly pleased my measures were passed today in the Senate version of the highway bill, legislation that is vital for our great state and nation.
This bill includes my amendment saving funding for the Downeaster, which has time and again proven itself as an indispensable economic boon for Maine. Throughout my career, I have worked to ensure the long-term vitality of our state's rail system and the Downeaster could not be more critical as our state attracts commuters and tourists traveling throughout the Northeast."
Both Senators Snowe and Collins, along with Senator Shaheen of NH, voted for the bill.
CMAQ monies have been a vital source of support for the Downeaster since the service began more than 10 years ago.
It's was then up to the US House to pass its version of the transportation bill. The Senate version could have acted as a template for House action since it's been unable to pass its own bill. US transportation funding has been operating under a continuing resolution which expires on March 31st. More reporting on the Press Herald's website.
Politico.com has a piece on what Speaker Boehner's options were and the word 'dilemma' didn't begin to describe the House's choices. Go here.{jcomments on}