Quick Note: Train Host Program

TrainRiders/NE Train Hosts serve as goodwill ambassadors onboard the Downeaster to assist passengers with information; assist train crews in duties as requested by them; and promote rail safety.
As a volunteer, you'll travel between Maine and Boston conversing with passengers along the way.

Click on "Host Program" in the above menu for more information.

NARP Recounts TrainRiders/NE's 12 Year Marathon to Bring Amtrak Downeaster to Maine
Details

Written by TRN Webmaster

TRN Webmaster

Published: 21 June 2012

21 June 2012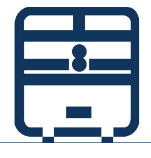 The June edition of the NARP Newsletter details the extraordinary 12-year-effort of Wayne Davis and his TrainRiders organization to bring Amtrak passenger service to Maine. NARP states that chairman and founder Wayne Davis "set a gold standard for effective citizen action."
The article details how untiring work in communities along the line and in Augusta resulted in a nickname for the Downeaster that continues to be proudly used today: "America's Favorite Train."
The full article can be viewed here.