News Brief
NNEPRA reports May ridership missed FY2017 target by 5%, due to loss of approximately 2,500 riders because of weekend curtailments and heat restrictions. May ridership was only 261 passengers below May of last year. FY2017 YTD ridership is 9% ahead of target. When the June numbers come in, FY2017 promises to be a very successful year. 
NARP Recounts TrainRiders/NE's 12 Year Marathon to Bring Amtrak Downeaster to Maine
Details

Written by TRN Webmaster

TRN Webmaster

Published: 21 June 2012

21 June 2012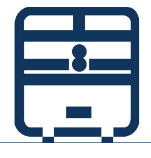 The June edition of the NARP Newsletter details the extraordinary 12-year-effort of Wayne Davis and his TrainRiders organization to bring Amtrak passenger service to Maine. NARP states that chairman and founder Wayne Davis "set a gold standard for effective citizen action."
The article details how untiring work in communities along the line and in Augusta resulted in a nickname for the Downeaster that continues to be proudly used today: "America's Favorite Train."
The full article can be viewed here.