The Downeaster Reduces Service to One Roundtrip per Day
Details

Written by TRN Webmaster

TRN Webmaster

Published: 04 April 2020

04 April 2020
The Coronavirus has taken its toll on the Downeaster as NNEPRA announced that starting Monday, there would only be one roundtrip per day. From the Downeaster website: https://amtrakdowneaster.com/coronavirus-update
John Middleton Passes Away
Details

Written by TRN Webmaster

TRN Webmaster

Published: 28 March 2020

28 March 2020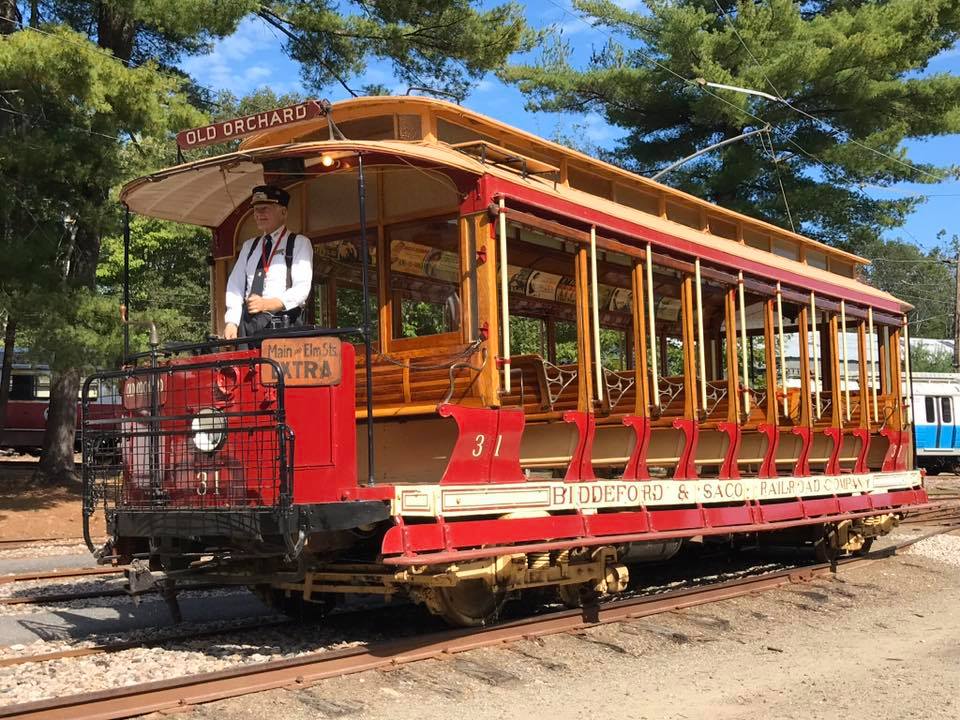 John Middleton, a long-serving and dedicated member of TrainRiders/NE, passed away on March 21st. John was 95. John was an exemplary Train Host as well as the manager of our membership list. He was also on the board of the Trolley Musem in Kennebunkport, The picture, from the museum, captures his passion for rail transportation.
John's son, David, provided the following obituary.
TrainRiders/NE Train Host Service Suspended
Details

Written by TRN Webmaster

TRN Webmaster

Published: 15 March 2020

15 March 2020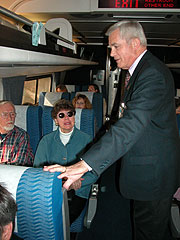 In order to reduce the risks of viral infection and the spread of the Coronavirus, the Train Host service has been suspended until April 15th.
Each Friday, during that period, Chairman Wayne Davis and Trainmaster Jim Oikle will review the situation with NNEPRA and Amtrak with the goal of returning the hosts to the train as soon as the risk has subsided.
Many of our hosts are older adults and like many retirees, they are considered to be at 'higher risk.'
Since helping passengers is their primary goal, they'll miss their assignments on the train.
The FRA Grants NNEPRA $17 Million for Service Improvements!
Details

Written by TRN Webmaster

TRN Webmaster

Published: 28 February 2020

28 February 2020
The Downeaster has received a Federal Railroad Administration $17 million grant for service improvements in Wells, Berwick and Brunswick.
Wells will see an additional platform, accessed by a pedestrian bridge, as well as a six-mile extension to Berwick of the current two-mile passing track. This will alleviate the current bottleneck in Wells by allowing north and southbound trains to load/unload passengers simultaneously.
In 2018, NNEPRA Executive Director Patricia Quinn provided TrainRiders/NE with an overview of the project.
A sixth roundtrip between Wells and Brunswick can then be added, creating the first such 'inside Maine' passenger rail service.
Senator Susan Collins, who chairs the Transportation Appropriations Subcommittee in Washington, announced the grant in a press release. She noted that NNEPRA "will be able to make important improvements to this rail line in southern and midcoast Maine, increasing the corridor's capacity and improving safety, efficiency and reliability for the hundreds of thousands of passengers who use this service each year."