News Brief
NNEPRA reports May ridership missed FY2017 target by 5%, due to loss of approximately 2,500 riders because of weekend curtailments and heat restrictions. May ridership was only 261 passengers below May of last year. FY2017 YTD ridership is 9% ahead of target. When the June numbers come in, FY2017 promises to be a very successful year. 
NH Executive Council Says 'Yes' to Concord-Boston Passenger Rail Study
Details

Written by TRN Webmaster

TRN Webmaster

Published: 09 February 2013

09 February 2013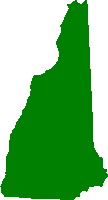 Eleven months ago, the NH Exec. Council said 'No' to using a federal grant that would have examined the feasibility of a Concord to Boston commuter rail link. What a difference an election makes.
The newly elected council voted 4-1 in favor of studying the 78-mile New Hampshire Capitol Corridor project. It is expected to be completed by the end of next year.
The full story from the Concord Monitor.{jcomments on}