News Brief
TrainRiders/Northeast's 30th Annual Meeting will be held at the Holiday Inn by-the-Bay in Portland on December 14th at 12:30. The timing is convenient for north and southbound trains with free transportation between the Portland Tranportation Center and the Holiday Inn. You'll soon be able to use this website to make your reservations and luncheon selections - stay turned!
NH Executive Council Says 'Yes' to Concord-Boston Passenger Rail Study
Details

Written by TRN Webmaster

TRN Webmaster

Published: 09 February 2013

09 February 2013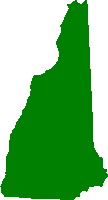 Eleven months ago, the NH Exec. Council said 'No' to using a federal grant that would have examined the feasibility of a Concord to Boston commuter rail link. What a difference an election makes.
The newly elected council voted 4-1 in favor of studying the 78-mile New Hampshire Capitol Corridor project. It is expected to be completed by the end of next year.
The full story from the Concord Monitor.{jcomments on}