News Brief

Memories...TrainRiders/NE Chairman Wayne Davis looks back on
the Downeaster's Year-of-Success. Yes, it was a very good year!
Go here.
26th Annual Meeting - Oct 16 - Portland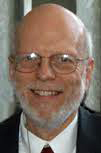 We have a great lineup of guests!
Our keynote speaker is Ross Capon, Transportation Consultant and President Emeritus of the National Association of Railroad Passengers. Ross has testified countless times before Congress on behalf of railroad passengers. He is a member of the Federal Railroad Administration's Railroad Safety Advisory Committee along other federal and rail transportation boards. Ross is a long-time friend of TrainRiders/Northeast can be seen on the Downeaster as he vacations in Maine.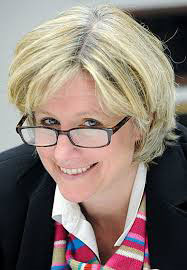 Patricia Quinn, Executive Director of NNEPRA, will bring us up-to-date on the Downeaster's performance and outline the opportunities and challenges ahead. Since assuming NNEPRA's reins in September 2005, Patricia has seen yearly ridership increases since taking the administrative throttle. FY 2014 marked a milestone for the Downeaster, as the 5 million passenger mark was met and exceeded ...thanks, in part, to the successful expansion to Freeport and Brunswick. The year itself was successful with record-breaking ridership exceeding 536,000, which is a 4.6% increase over the previous fiscal year. Increases in ticket revenue were even more significant, exceeding $8.6 million, surpassing the previous year by 6.2%. Customer satisfaction for FY2014 was 93 as compared to Amtrak's overall CS of 86."
David Bernhardt, Maine Commissioner of Transportation will join us along with David Fink, President of PanAm Rail and Joseph McHugh, Amtrak Senior Vice President of Government Affairs.
Time to register and reserve your meal now!
There are two ways to reserve your dinner seat and select your meal. You can download the registration flyer, print it out, fill it in and mail it to TrainRiders at PO Box 4869, Portland, ME 04112. This flyer also contains full details of the meeting. Click here to download.
Or you can register now online by selecting your meal below and then click on the Pay Pal button. Please enter your email address as well since we communicate frequently via email. We will receive your name and meal selection automatically through Pay Pal.
Either way - reserving now will guarantee you a seat. If you're registering for more than one seat, please reuse the form, changing the name each time so that we will have that person's ID tag ready when they arrive.
Here's the PayPal option: