Quick Note: Train Host Program

TrainRiders/NE Train Hosts serve as goodwill ambassadors onboard the Downeaster to assist passengers with information; assist train crews in duties as requested by them; and promote rail safety.
As a volunteer, you'll travel between Maine and Boston conversing with passengers along the way.

Click on "Host Program" in the above menu for more information.

Summaries of NNEPRA's monthly board meetings
NNEPRA February Board Meeting Hears Good News
Details

Written by TRN Webmaster

TRN Webmaster

Published: 27 March 2017

27 March 2017
NNEPRA Executive Director Patricia Quinn was pleased to share the strong ridership and revenue numbers.

First, ridership set a new February record of 37,275 which is 1,321 riders above February of last year. Ridership YTD is 27,816 above the similar period of last year.
Second, revenue set a new February record of $675,094 which is $56,280 above February of last year. Revenue YTD is $381,670 above the similar period of last year.
Third, the Joint Government Oversight Committee of the Maine State Legislature voted 7-3 to discontinue any further investigation of NNEPRA. Last year's investigation had given NNEPRA high marks for its management of the Downeaster service. The investigation had been a pet project of former senator Stan Gerzovski of Brunswick. He tried to bind the new incoming committee to conduct another investigation - the committee voted "no."
Fourth, the very popular Dome car will be back this year from mid-August to late September. You can remember last year's success by going here.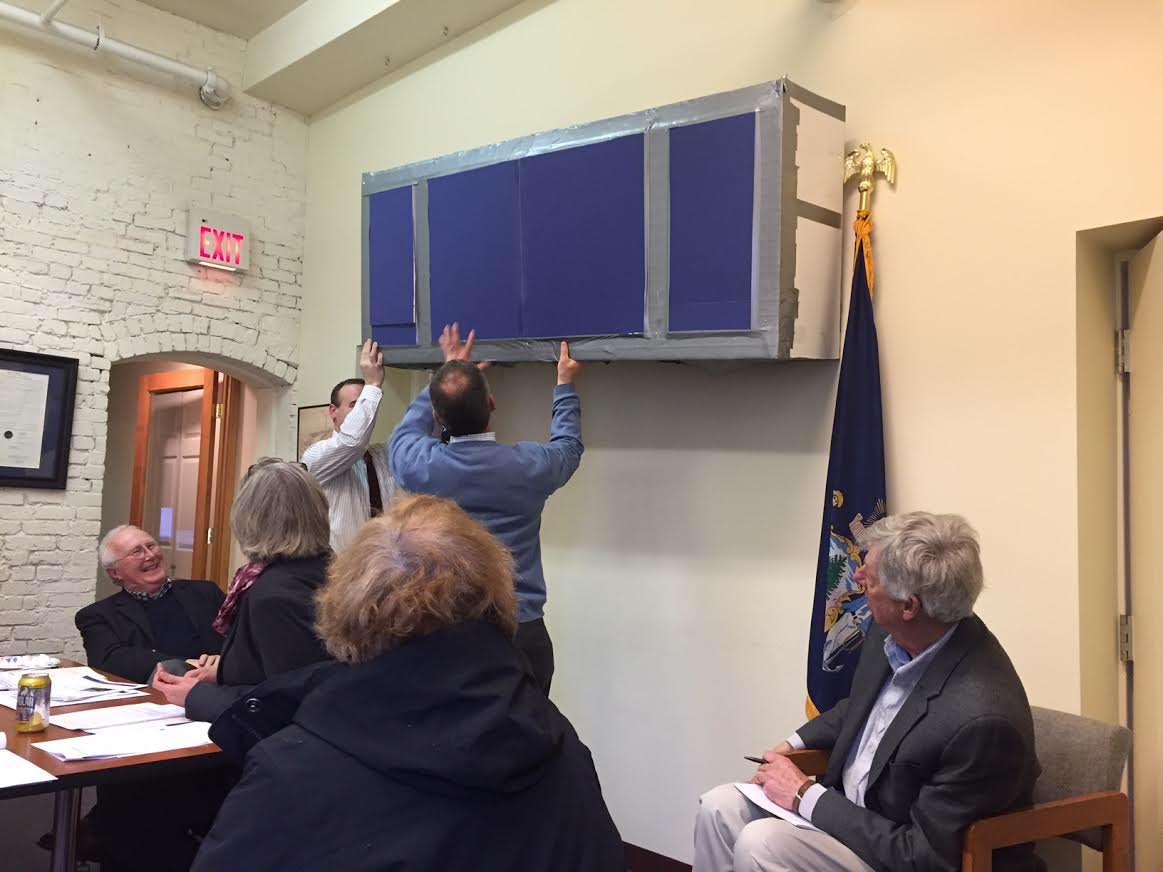 Fifth, the long awaited (more than ten years) Platform Information Digital Signs are expected to start showing up at Maine stations later this year. Passenger Services Manager Brian Beeler took a mockup around to the station platforms to make sure there was adequate space. He showed the board members the duct-taped look-alike and took a lot of good-natured ribbing about its size in the small conference room. NNEPRA will be able to add up-to-date info to the Amtrak data in the event of unanticipated delays.
On Time Performance came in at 71% - a victim of weather-related problems along the line.
Overall Customer Satisfaction was 89, Friendliness of the Conductors was 90 and Helpfulness of the Cafe Personel was 95. In all cases, the Downeaster outranks the national Amtrak numbers.
Good News: The Downeaster Set a Ridership Record for the Month of January!
Details

Written by TRN Webmaster

TRN Webmaster

Published: 08 March 2017

08 March 2017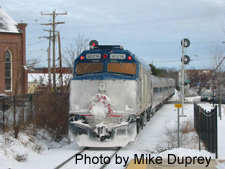 January & February are normally lean months for Downeaster ridership, so it was a pleasant surprise to learn that "America's Favorite Train" set a January record. NNEPRA Executive Director Patricia Quinn reported the numbers at 37,915 as compared to 30,979 for January of 2016.
February is expected to set a new record as well (Amtrak has yet to release those numbers). Attendees to the Patriots parade in Boston on February 6th packed the trains - an extra coach was even added to one of the trainsets.Congratulations to the NNEPRA staff, the Amtrak crews and the dedicated passengers who chose to "ride the rails" rather than fight traffic and take out a second mortgage for parking.
Here's the full Board Packet that was distributed at the meeting.
August, 2016 NNEPRA Board Meeting
Details

Written by TRN Webmaster

TRN Webmaster

Published: 22 August 2016

22 August 2016
Preliminary Report FY2016: The numbers showed continued recovery of the Downeaster service from the botched tie-job of FY 2015 and part of FY2016.
Ridership: Projected ridership was down by 2% and revenue by 3%. However, this June's ridership numbers showed an increase of 23,109 to a total of 42,605 over the paltry 19,496 of the previous June.
On Time Performance: I'll pick last year's worst OTP month - May of 2015 was 0% This May it was 81% - not the 90ish NNEPRA is aiming for, but a spectacular return to normalcy.
Overall Customer Satisfaction - June, 2016: The Downeaster continued to eclipse Amtrak service elsewhere with a 92% rating as opposed to Amtrak's 86%.
FY2017 Begins: July, the first month of of the new fiscal year, set a new ridership record of 51,402 passengers and that's an increase of 14,053 riders over July of FY2016.
Fall Tie Replacement: There remains considerable track work to be done this Fall. From October 1st to November 21st, some 15,000 ties will be replaced between Portland and Wells. This will necessitate no Downeaster service between Brunswick and Wells. Special bus service will bring southbound passengers from Brunswick, Freeport, Portland and Saco down to Wells. Similar service will transport northbound passengers after they reach Wells on the Downeaster. Another painful reminder that maintaining the tracks keeps railroad service up to expectations.