News Brief

Memories...TrainRiders/NE Chairman Wayne Davis looks back on
the Downeaster's Year-of-Success. Yes, it was a very good year!
Go here.
UPDATE: Brunswick Layover Sites Down to Three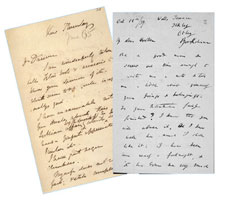 UPDATE:
Two recent letters in The Times Record encapsulate the dispute regarding the location of the Downeaster Maintenance Facility in Brunswick. Will MDOT and NNEPRA decide in favor or the Church/Standwood site or will an alternative be selected? A decision is on the horizon.
The letters:
=======
EARLIER:
Some 100 Brunswick residents attended a public forum on July 14th to continue discussions about the location of the Downeaster maintenance facility. MDOT & NNEPRA officials presented a list of three locations for the site, after eliminating two other locations as unsuitable. Many of those in attendance remain opposed to the original selection, between Church and Stanwood Streets, due to environmental and noise issues. That initial location is one of the three remaining options.
The 40,000 square foot shed will house the Downeaster trainsets overnight where light maintenance will be perrformed.
The Portland Press Herald has a full report.