News Brief
NNEPRA reports May ridership missed FY2017 target by 5%, due to loss of approximately 2,500 riders because of weekend curtailments and heat restrictions. May ridership was only 261 passengers below May of last year. FY2017 YTD ridership is 9% ahead of target. When the June numbers come in, FY2017 promises to be a very successful year. 
Compromise Transportation Bill Leaves NARP Disappointed
Details

Written by TRN Webmaster

TRN Webmaster

Published: 28 June 2012

28 June 2012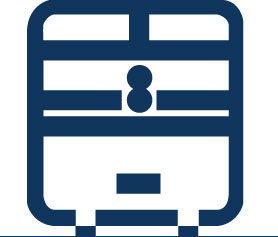 The House & Senate agreed Wednesday night on a compromise 27-month extension of the Surface Transportation Bill. NARP's analysis concluded: "...for train passengers, this unveiling will undoubtedly leave them with a resounding sense of disappointment."
The full report is available on the NARP site.