Quick Note: Train Host Program

TrainRiders/NE Train Hosts serve as goodwill ambassadors onboard the Downeaster to assist passengers with information; assist train crews in duties as requested by them; and promote rail safety.
As a volunteer, you'll travel between Maine and Boston conversing with passengers along the way.

Click on "Host Program" in the above menu for more information.

Compromise Transportation Bill Leaves NARP Disappointed
Details

Written by TRN Webmaster

TRN Webmaster

Published: 28 June 2012

28 June 2012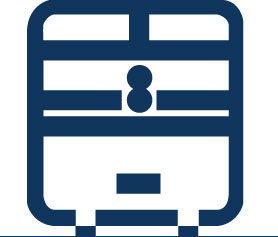 The House & Senate agreed Wednesday night on a compromise 27-month extension of the Surface Transportation Bill. NARP's analysis concluded: "...for train passengers, this unveiling will undoubtedly leave them with a resounding sense of disappointment."
The full report is available on the NARP site.