News Brief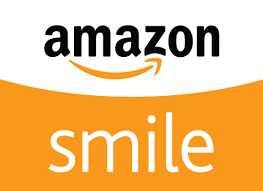 Just in Time for Christmas shopping...You can now donate to TrainRiders/NE by enrolling in the SMILE program at Amazon. For every eligible purchase you make, we'll receive .5% of your purchase price. Go here for more information and after signing up, search for "trainriders northeast" and select it as your preferred non-profit. It costs you nothing but will benefit New England's premier passenger rail advocacy organization. We thank you for your support.
TrainRiders/NE Hosts Visit the Amtrak Dispatch Center in Boston
Details

Written by TRN Webmaster

TRN Webmaster

Published: 26 June 2017

26 June 2017
You might call it a "busman's holiday" as a large group of Train Hosts traveled on the Downeaster to the Amtrak Dispatch Center at South Station in Boston. As part of their "learning experience," they used public transportation to travel from North Station to South Station, received a full briefing from Amtrak officials at the center (more than 700 trains are dispatched the center daily!) and enjoyed a relaxing lunch at Fanuiel Hall.
Chairman Wayne Davis put together this group with the support of Amtrak Portland Manager Steve Corcoran and NNEPRA Director of Customer Services Brian Beeler, II.
The video, narrated by Wayne, shows the all-day adventure.
The purpose of the TrainRiders Host Program is to have volunteers serve as goodwill ambassadors; to promote patronage of the Downeaster; to assist passengers with information onboard the train, along the route and at scheduled stops; to assist train crews in duties as requested by them, and to promote rail safety. This all-volunteer group of men and women enhances the Downeaster experience for the riding public.
Yes, you'll get to ride FREE to and from Boston while on duty. What's not to like about that?
Learn more about the program by going here.