Boston & Maine History Books - Order Here
Details

Written by TRN Webmaster

TRN Webmaster

Published: 03 May 2012

03 May 2012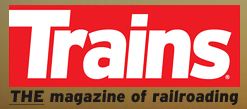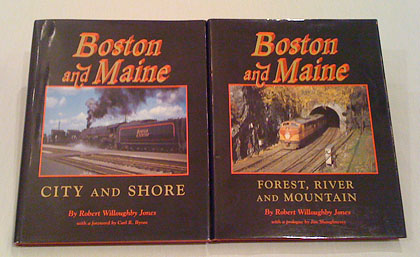 Welcome to our friends from the Trains Magazine weekly newsletter.
TrainRiders/Northeast is a grass roots organization formed in 1989 that initiated legislation that brought the Amtrak Downeaster to the Brunswick-Portland-Boston route thus restoring passenger rail service to Northern New England after a 40-year absence. Our Train Host program consists of volunteers who serve on board the Downeaster as goodwill ambassadors, promoting patronage of "America's Favorite Train", providing passengers with travel and tourist information, assisting train crews in duties as requested by them and encouraging rail safety.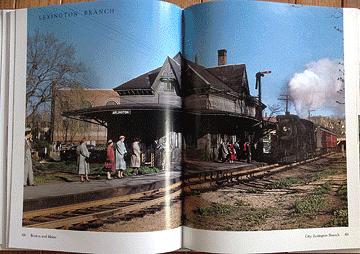 You can relive the days of the Boston & Maine Railroad by purchasing Robert Willoughby Jones' beautifully illustrated books - "City & Shore" and "Forest, River and Mountain". You'll see the 'Age of Steam', the arrival of the diesels, the Budd cars and the closure of this historic passenger rail service. All these photographs are interwoven with a thoroughly nostalgic narrative. They make the perfect holiday gift for you, your family and friends.

If you join and become a member, you'll receive a discount. These two books sell for more than $100 each on Amazon! Here at TrainRiders/NE, they are properly priced and the income goes to support our continuing efforts to upgrade and expand passenger rail service in Northern New England.
Many thanks for your interest. Feel free to explore our site, read our newsletters and join TrainRiders/Northeast.
You can purchase these books by clicking on this link.
Join TrainRiders/Northeast
Details

Written by TRN Webmaster

TRN Webmaster

Published: 02 March 2012

02 March 2012
TrainRiders/Northeast Memberships
Supporting the continuation and expansion of passenger rail service in New England is our objective, and your active membership can go a long way in accomplishing this goal.
Below are some of the membership options. The Downeaster and other services are in your hands. We pledge to work diligently on your behalf with the Rail Authority, federal, state and local officials in order to keep passenger rail growing in New England.
If you wish to print out a membership application, click here.
But why not save a stamp and an envelope, use your credit card now to join or renew.
Press Room (2)
Details

Written by TRN Webmaster

TRN Webmaster

Published: 16 December 2009

16 December 2009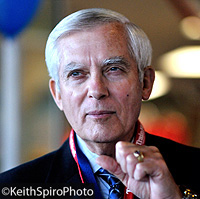 TrainRiders/Northeast can provide quick, knowledgeable information on any story affecting passenger rail transportation in the Northeast.
Wayne Davis, Chairman of the Board, organized TrainRiders for the purpose of bringing Amtrak service back to Maine, New Hampshire and Northeastern Massachusetts. The result: the Downeaster, from Portland to Boston with stops in between.
When writing a story about passenger rail issues, Wayne should be one of your first contacts. He knows the history of Amtrak's return to New England and will marshal the facts for any writer. Click here for a higher resolution picture.
Wayne Davis
Chairman, TrainRiders/Northeast
207 272-2877
This email address is being protected from spambots. You need JavaScript enabled to view it.
PO Box 4869
Portland, ME 04112
Office: 207 879-7245(TRY-RAIL)
Board of Directors - Officers
Bob Hall, Vice-Chair, NH
Jim OIkle, Treasurer, ME
F. Bruce Sleeper, Esq., Treasurer & Counsel, ME
Board Members
Don Briselden, At Large, NH
Janet Brown, At Large, ME
Betsey Buckley, ME
Nicholas Catoggio, MA
Michael Duprey, At Large
Ellen Fogg, ME
Robert Hall, NH
Bill Hunt, NH
Andrew Hyland, ME
Valarie Lamont, ME
William Lord, ME
James Oikle, ME
George O'Keefe, Jr., ME
Christopher Parker, VT
Stephen Piper, NH
Robert Rodman, At Large
Paula Boyer Rougny, At Large
Fred Smith, MA